MDRT designs
A small selection of the design work I've created for MDRT.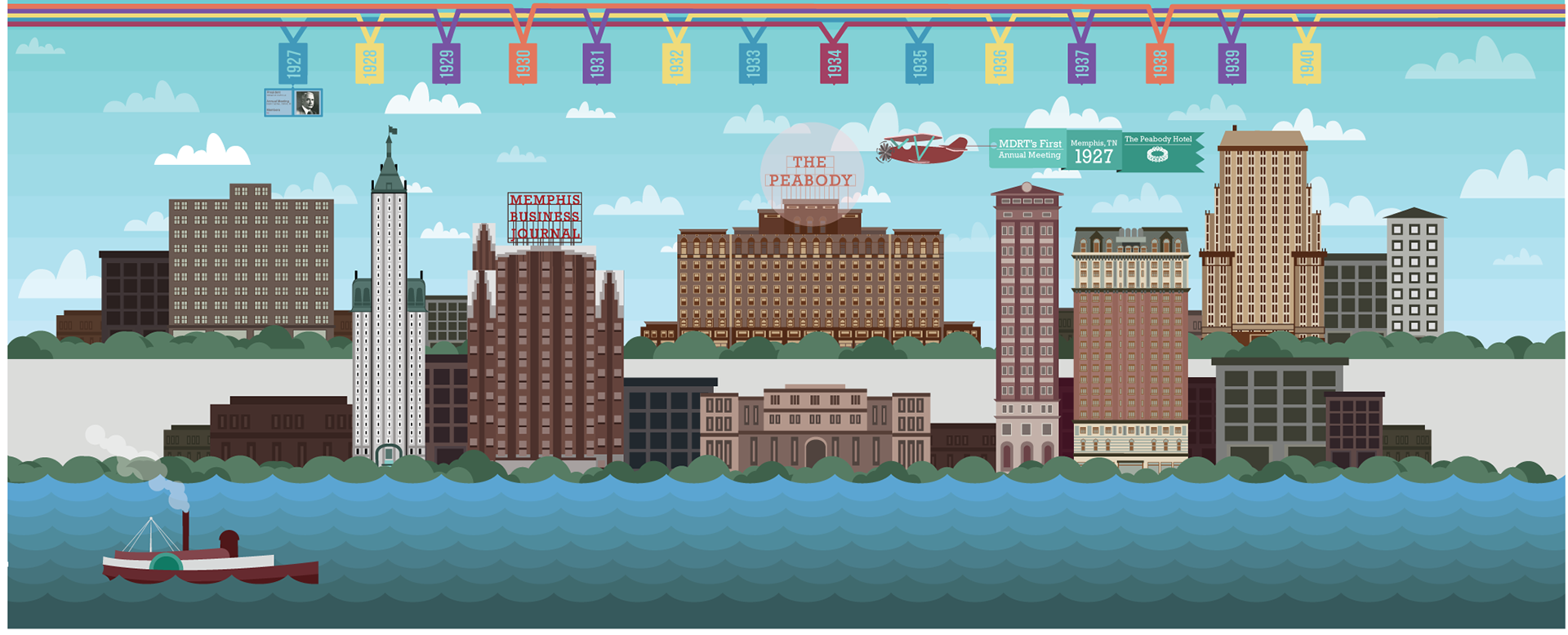 MDRT Past President's Wall

This is a vector illustration of Memphis in 1927. Included are buildings specific to the 1920's, with The Peabody being front and center as the location of MDRT's first Annual Meeting. This will be used on a large monitor. It will also be animated and interactive, allowing viewers to view past presidents of the association while learning about the association's rich history.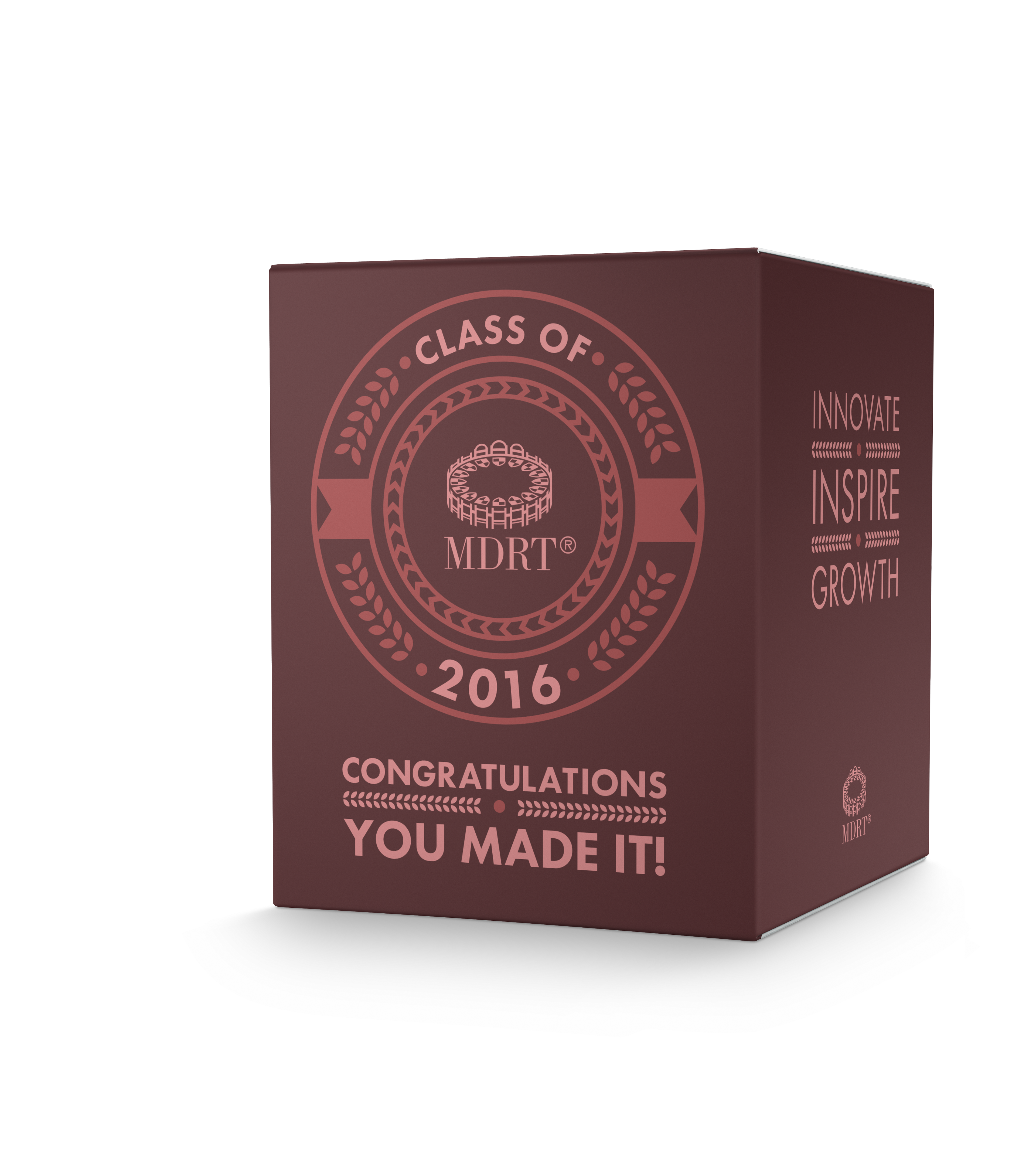 This is a logo and packaging design I created for first time members of MDRT, a premier association of financial advisors. Meant to be a mailer for first timers, the design is meant to be contemporary, classic, and reusable from year to year.
Giving Tuesday MDRT Foundation Campaign
This is a hand drawn white board video which I drew and recorded in real time. I provided the color layers and my colleague put the video together in After Effects.
2016 TOT Know Before You Go
This is another hand drawn white board video I drew which is being used as a quick informative piece for our association members who are attending the Top of the Table Annual Meeting.