Untitled (Wall Drawing #1), 2014, 82" x 41"
Untitled (Wall Drawing #1), 2014, graphite on paper (cut out after completion), 82" x 41"
This is the first drawing in my wall series, a sub section of a larger, ongoing series dealing with systems and mark-making. It is approximately 82" x 41" and is graphite on paper. After finishing the piece, it was cut out from the paper.
This series is not concerned with image creation. I am more interested in creating objects that reflect the labor and time spent wihin particular systems. They are artifacts of a hypothesis. For instance, if I make a particular mark and implement it within strict guidelines, what will be the end result?
I love the inconsistencies and slight changes that occur in my mark-making which gives the drawing a strangeness of form.
It is not beautiful. It is not slick. It is not a virtuoso performance. It simply is what it is: an object made with graphite on paper that, after hundreds of hours of labor, becomes a reflection of the question, "What will happen if I make a specific kind of mark in a specific manner?"
Nothing more, nothing less.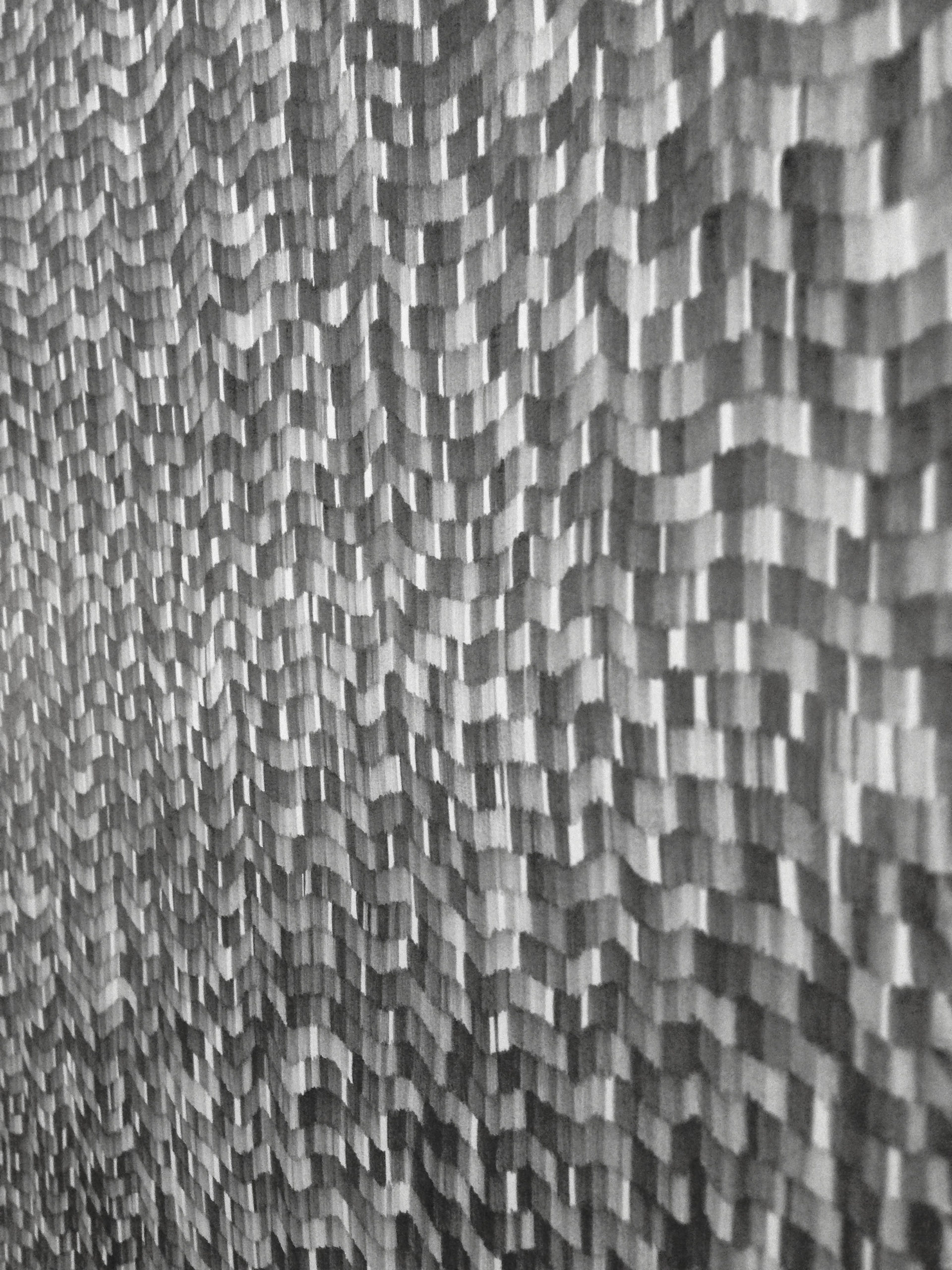 Working on the drawing in the early hours.
The drawing right after I cut it out.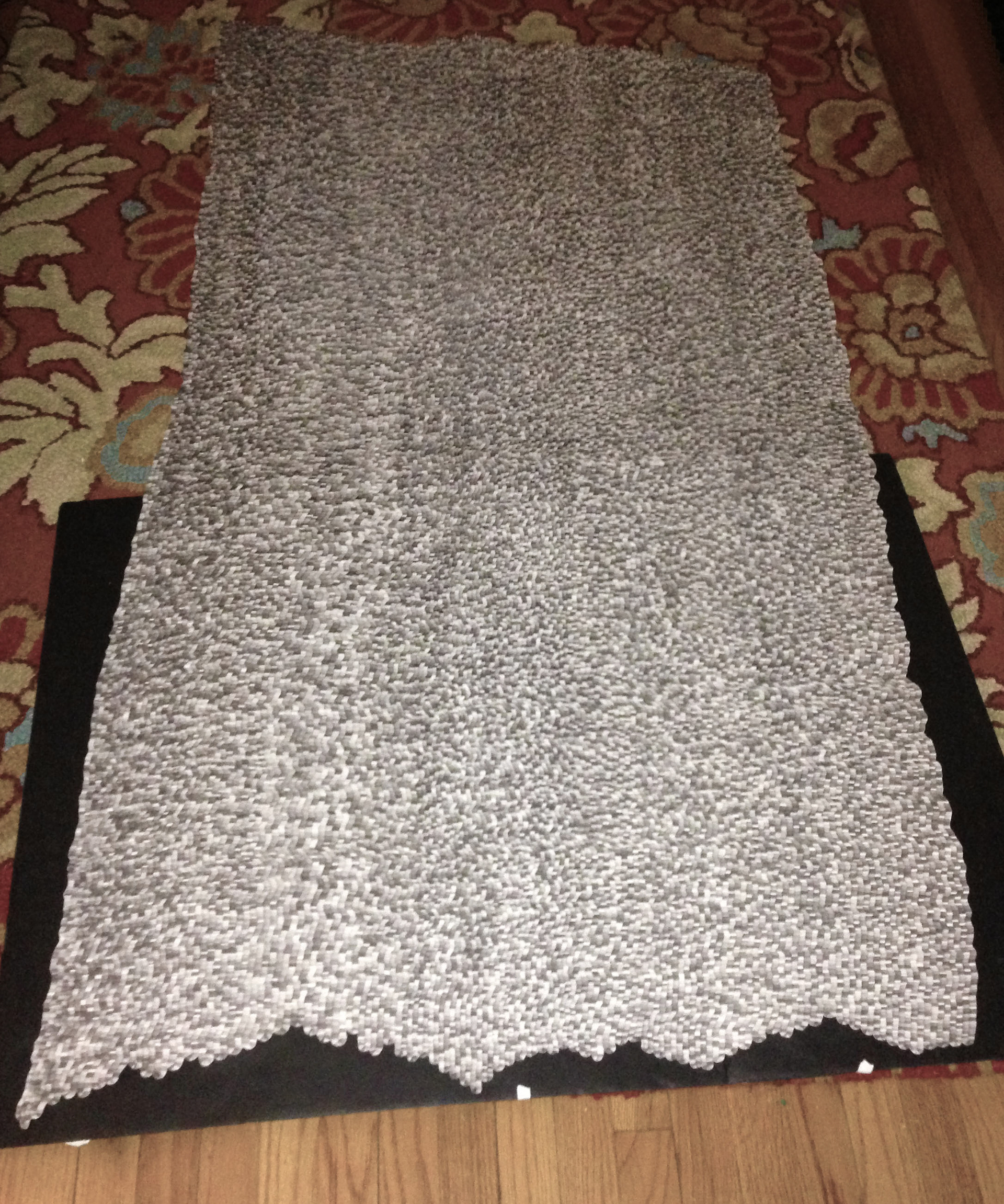 Untitled (Wall Drawing #1), 2014, 82" x 41", graphite on paper